INTERNATIONAL WEBINARS ON HUMAN TRAFFICKING
IN THE LIGHT OF THE "LAUDATO SI"
AND OF "FRATELLI TUTTI" ENCYCLICALS
Networking of international experts in the fight against human trafficking to promote common understanding and research of this scourge
Anthropological research to rebuild the "Common House" and give hope
Click on the title of the webinar below to be directed to the program
English titles are English-language seminars, in French, in French language
All our webinars are available in our online courses with subtitles in several languages, to allow a diffusion to the largest possible audience
This session will highlight best practices around the world with Ena Lucia Mariaca Pacheco and with testimonies from survivors who are now involved in the fight and training against the abuse of male children
Victims of human trafficking often face multiple forms of abuse, exploitation, and trauma. It is crucial to establish a comprehensive framework that not only supports victims but also prevents their punishment or criminalization for the crimes they were forced to commit. Twenty-three years after the Palermo Protocol (United Nations Protocol to Prevent, Suppress and Punish Trafficking in Persons, especially Women, and Children), the scourge of human trafficking is far from being defeated
This session will highlight challenges in human trafficking policy, legislation, investigation, and victim support services for male victims
Our extensive program is available here
Registration / Enregistrement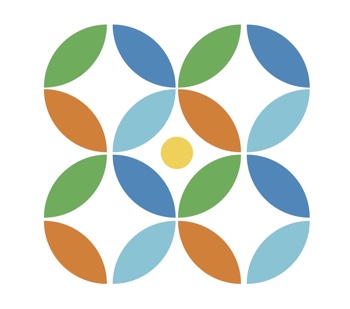 A VIBRANT CALL FOR GLOBAL AND PERSONAL AWARENESS FOR ABOLISHING HUMAN TRAFFICKING
WEBINARS
TUESDAY 05 decEMBER 2023
FROM 6 PM TO 7:30 PM CEST (Geneva Time) (New York ‑6 / Lagos Nigeria ‑1)
OR REGISTER FOR OUR SERIES OF WEBINARS AND BE INFORMED AND REGISTERED FOR EACH NEW WEBINAR AUTOMATICALLY
Spam set­tings: Please add the email address webinar.host@bigmarker.com to your con­tact list, so that your reg­is­tra­tion con­fir­ma­tion mail won't go to your spam
Watch good practices leaders for victims of human trafficking
The Ad Laudato Si Forum brings together international ethical's top academics, politicians, business, youth, and civil society leaders to engage in addressing the most pressing issues linked to the future of our common world.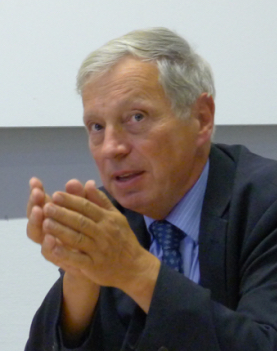 Pro­fes­sor Michel Veuthey
Ambas­sador of the Sov­er­eign Order of Mal­ta to mon­i­tor and com­bat human traf­fick­ing. Pres­i­dent of the Foun­da­tion Col­lège Uni­ver­si­taire Hen­ry Dunant (CUHD). Doc­tor of Laws of the Uni­ver­si­ty of Gene­va, Pro­fes­sor of Inter­na­tion­al Law at Web­ster Uni­ver­si­ty Gene­va. From 2010 to 2019, Vice-Pres­i­dent of the Inter­na­tion­al Insti­tute of Human­i­tar­i­an Law, San­re­mo. He worked in the Inter­na­tion­al Com­mit­tee of the Red Cross (ICRC) from 1967 to 2000, as head of the Divi­sion of Inter­na­tion­al Orga­ni­za­tions, Del­e­gate Gen­er­al for Europe and North Amer­i­ca, Region­al Del­e­gate for South­ern Africa and the Indi­an Ocean and as Assis­tant to the President.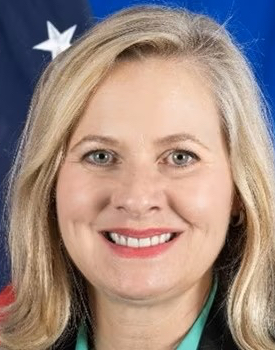 Ambas­sador at large, Ofice to Mon­i­tor and Com­bat Trafick­ing in Per­sons — US. Depart­ment of State. human rights advo­cate and lawyer with three decades of expe­ri­ence work­ing at the local, nation­al, and inter­na­tion­al lev­els to pre­vent and respond to human traf­fick­ing, sex­u­al assault, and domes­tic vio­lence. For­mer Inde­pen­dent Review Com­mis­sion on Sex­u­al Assault in the Mil­i­tary (IRC) and for­mer Vice Pres­i­dent for Human Rights at Vital Voic­es Glob­al Part­ner­ship, an inter­na­tion­al NGO advanc­ing women's lead­er­ship. She began her career at the local lev­el serv­ing as a spe­cial­ized domes­tic and sex­u­al vio­lence pros­e­cu­tor in Dal­las, Texas for more than 13 years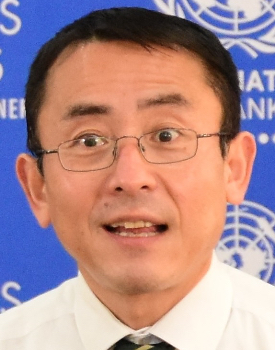 Spe­cial Rap­por­teur on Con­tem­po­rary Forms of Slav­ery. Human Rights Coun­cil, UN Gene­va. Japan­ese schol­ar of inter­na­tion­al law and human rights, spe­cial­is­ing in transna­tion­al organ­ised crime, human traf­fick­ing and mod­ern slav­ery. Prof. Obo­ka cur­rent­ly serves as Pro­fes­sor of Inter­na­tion­al Law and Human Rights at Keele Uni­ver­si­ty, and pre­vi­ous­ly taught at Queen's Uni­ver­si­ty Belfast and Dundee University.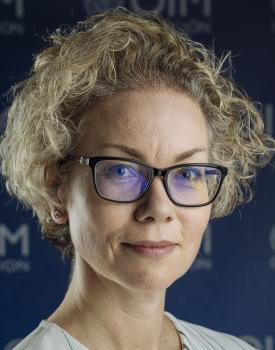 Dr. Berta Fernandez-Alfaro
IOM Chiel of Mis­sion. Coor­di­na­tion Ollice for Switzer­land and Liecht­en­stein. Between 2016 and 2021, Ms Fer­nán­dez-Alfaro was Senior Project Man­ag­er for the Euro­pean Read­mis­sion Capac­i­ty Build­ing (EURCAP) Facil­i­ty, fund­ed by the Euro­pean Com­mis­sion (DG HOME).
Project Direc­tor of the FAST ini­tia­tive. For­mer Pro­gramme Man­ag­er for the Mod­ern Slav­ery Pro­gramme at Unit­ed Nations Uni­ver­si­ty Cen­tre for Pol­i­cy Research in New York. Pre­vi­ous­ly, Alice was Exec­u­tive Direc­tor at New York University's School of Pro­fes­sion­al Stud­ies' Cen­ter for Glob­al Affairs.
Organisers
The Foun­da­tion Hen­ry Dunant Uni­ver­si­ty Col­lege (CUHD), based in Gene­va (Switzer­land), in the hearts of the inter­na­tion­al com­mu­ni­ty, orga­nizes the plat­form "adlaudatosi" to pro­mote its webi­na­rs on the themes of inte­gral ecol­o­gy and the fight against human traf­fick­ing as well as to con­tribute to the pro­mo­tion of a true cul­ture of human rights and human dig­ni­ty. A new hope is need­ed to give new impe­tus to our soci­eties in cri­sis: a cul­ture that pro­motes the dig­ni­ty and inte­gral devel­op­ment of the per­son must be taught to build a just world and a future for every human being. The theme of inte­gral ecol­o­gy is cen­tral to our think­ing. Pro­fes­sor Michel Veuthey, Ambas­sador of the Order of Mal­ta to mon­i­tor and com­bat traf­fick­ing In per­sons, is CUHD's Pres­i­dent and the ini­tia­tor of the adlaudatosi project. The Hen­ry Dunant Uni­ver­si­ty Col­lege Foun­da­tion is rec­og­nized as a pub­lic util­i­ty and is con­trolled by the Swiss Fed­er­al Super­vi­so­ry Author­i­ty for Foun­da­tions; its donors ben­e­fit from tax deductions.
Collège Universitaire Henry Dunant (CUHD)
14 Pierre Longue
CH 1212 Gene­va
Switzerland
INTERNATIONAL WEBINARS
ON HUMAN TRAFFICKING

IN THE LIGHT OF "LAUDATO SI"

AND OF THE "FRATELLI TUTTI" ENCYCLICALS
CHALLENGES AND BEST PRACTICES IN HUMAN TRAFFICKING POLICY, LEGISLATION, INVESTIGATION, AND VICTIM SUPPORT SERVICES FOR MALE VICTIMS
This ses­sion will high­light chal­lenges in human traf­fick­ing pol­i­cy, leg­is­la­tion, inves­ti­ga­tion, and vic­tim sup­port ser­vices for male victims
OPENING REMARKS & INTERVIEWER: Pro­fes­sor Michel Veuthey, Ambas­sador of the Sov­er­eign Order of Mal­ta to Mon­i­tor and Com­bat Traf­fick­ing in Persons
Speak­ers:
Ena Lucia Mari­a­ca Pacheco, Researcher and advo­cate for jus­tice, specif­i­cal­ly for boys and men who are sur­vivors of abuse, exploita­tion and human traf­fick­ing. Mem­ber of Glob­al Asso­ci­a­tion of Human Traf­fick­ing Schol­ars (GAHTS). Author of "The needs and sto­ries of male sur­vivors of child sex­u­al abuse, exploita­tion and human trafficking"
Experts & Sur­vivors pre­sen­ta­tions and discussion
RAISING AWARENESS ON CONTEMPORARY SLAVERY
Vic­tims of human traf­fick­ing often face mul­ti­ple forms of abuse, exploita­tion, and trau­ma. It is cru­cial to estab­lish a com­pre­hen­sive frame­work that not only sup­ports vic­tims but also pre­vents their pun­ish­ment or crim­i­nal­iza­tion for the crimes they were forced to com­mit. Twen­ty-three years after the Paler­mo Pro­to­col (Unit­ed Nations Pro­to­col to Pre­vent, Sup­press and Pun­ish Traf­fick­ing in Per­sons, espe­cial­ly Women, and Chil­dren), the scourge of human traf­fick­ing is far from being defeated
OPENING REMARKS & MODERATOR: Pro­fes­sor Michel Veuthey, Ambas­sador of the Sov­er­eign Order of Mal­ta to Mon­i­tor and Com­bat Traf­fick­ing in Persons
Speak­ers:
Dr. Berta Fer­nan­dez-Alfaro, IOM Chiel of Mis­sion. Coor­di­na­tion Ollice for Switzer­land and Liechtenstein
H.E. Cindy Dyer, Ambas­sador at large, Ofice to Mon­i­tor and Com­bat Trafick­ing in Per­sons — US. Depart­ment of State
Prof. Tomoya Oboka­ta, Spe­cial Rap­por­teur on Con­tem­po­rary Forms of Slav­ery. Human Rights Coun­cil, UN Geneva
Alice Eck­stein, Project Direc­tor of the FAST ini­tia­tive. For­mer Pro­gramme Man­ag­er for the Mod­ern Slav­ery Pro­gramme at Unit­ed Nations Uni­ver­si­ty Cen­tre for Pol­i­cy Research in New York
Orga­niz­ers:
Sov­er­eign Order of Malta
IOM Switzer­land
Cospon­sors:
U.S. Per­ma­nent Mis­sion to the Unit­ed Nations Office and oth­er Inter­na­tion­al orga­ni­za­tions in Geneva
Per­ma­nent Mis­sion of Colom­bia to the Unit­ed Nations Office and oth­er inter­na­tion­al orga­ni­za­tions in Geneva
Per­ma­nent Mis­sion of the Prin­ci­pal­i­ty of Liecht­en­stein to the Unit­ed Nations Office and oth­er inter­na­tion­al orga­ni­za­tions in Geneva
BEST PRACTICES IN HUMAN TRAFFICKING PREVENTION, HEALING, COLLABORATION, AND PROGRAMMES FOR MEN & BOYS
This ses­sion will high­light best prac­tices around the world with Ena Lucia Mari­a­ca Pacheco and with tes­ti­monies from sur­vivors who are now involved in the fight and train­ing against the abuse of male children
OPENING REMARKS & INTERVIEWER: Pro­fes­sor Michel Veuthey, Ambas­sador of the Sov­er­eign Order of Mal­ta to Mon­i­tor and Com­bat Traf­fick­ing in Persons
Speak­ers:
Ena Lucia Mari­a­ca Pacheco — Mod­er­a­tor, Researcher and advo­cate for jus­tice, specif­i­cal­ly for boys and men who are sur­vivors of abuse, exploita­tion and human traf­fick­ing. Mem­ber of Glob­al Asso­ci­a­tion of Human Traf­fick­ing Schol­ars (GAHTS). Author of "The needs and sto­ries of male sur­vivors of child sex­u­al abuse, exploita­tion and human trafficking"
Francesco Cecon, Head of the Glob­al Boys Ini­tia­tive at ECPAT Inter­na­tion­al and leads the pro­gramme design and imple­men­ta­tion with mem­bers and part­ners since May 2022. Pre­vi­ous­ly, he worked for sev­er­al years with Save the Chil­dren as a Child Pro­tec­tion Advi­sor across West Africa, Europe and Cen­tral Amer­i­ca in both devel­op­ment and human­i­tar­i­an con­texts, focus­ing on case man­age­ment ser­vices for child sur­vivors of sex­u­al vio­lence, exploita­tion and traf­fick­ing, along with child-cen­tred psy­choso­cial sup­port inter­ven­tions. Francesco holds a mas­ter's degree from the Uni­ver­si­ty of War­wick and speaks Eng­lish, French, Span­ish and Italian
Per­ry Pow­er, Actor, Speak­er and entre­pre­neur, Per­ry Pow­er rais­es aware­ness of intra-famil­ial abuse and inspires sur­vivors to break their silence. Per­ry co-found­ed "We Res­cue Kids" (a U.S‑based char­i­ty giv­ing free men­tal health­care to child sur­vivors of sex­u­al abuse), is a trustee for "We-Togeth­er" (a UK-based char­i­ty build­ing a tool that allows vic­tims to self-report), and runs a self-pub­lish­ing com­pa­ny called "Pow­er­ful Books", help­ing trau­ma sur­vivors to write and pub­lish their own book
Nathan Earl, Researcher, advo­cate and pub­lic health con­sul­tant with a pas­sion for co-build­ing resilient com­mu­ni­ties immune to exploita­tion. Under the giantslay­er. brand, Nathan lever­ages more than 20 years of lived and pro­fes­sion­al expe­ri­ence to help orga­ni­za­tions and com­mu­ni­ties pre­vent vio­lence against boys and men, as well as 2SLGBTQ+ young peo­ple. Mr. Earl's research focus areas include drug-facil­i­tat­ed com­mer­cial sex­u­al exploita­tion, men­tal health chal­lenges expe­ri­enced by those impact­ed by human traf­fick­ing, and male vic­tim­iza­tion syn­dem­ic to sub­stance depen­den­cy, PTSD and HIV. In 2014, Mr. Earl oper­a­tional­ized one of the first out­reach and hous­ing pro­grams for male youth sur­vivors of human traf­fick­ing pre­sent­ing with sub­stance depen­den­cy. Nathan cur­rent­ly serves as a Con­sul­tant with Nation­al Youth Law Cen­ter, The Nation­al Cen­ter on Child Traf­fick­ing, U.S. Depart­ment of Health and Human Ser­vices' Equi­ty and Human Traf­fick­ing Tech­ni­cal Assis­tance Cen­ters, is the co-founder of the U.S. Coun­cil on Vio­lence against Men and Boys and is a Board Direc­tor at Love 146
Visit our Free Online Training Course on HT for Helpers