INTERNATIONAL WEBINARS ON HUMAN TRAFFICKING
IN THE LIGHT OF THE 5TH ANNIVERSARY OF "LAUDATO SI"
AND OF "FRATELLI TUTTI" ENCYCLICALS
Click on the title of the webinar below to be directed to the program
English titles are English-language seminars, in French, in French language
All our webinars are available in our online courses with subtitles in several languages, to allow a diffusion to the largest possible audience
Join us us for a better understanding of the growing phenomenon of modern slavery, through the intersecting perspectives of an economist Professor Marc Chesney, a victim assistance expert Cristina Duranti and a supply chain specialist Brian Iselin, a representative of the Vatican's Migrants & Refugees — Integral Human Development section Andrea Marchesani and a psychologist Dr. Gabriele Spina helping migrants and young people who work in a hyper-competitive economy that all too often functions with underpaid jobs. As our previous seminars have demonstrated, a new approach based on the demand for goods and services related to human trafficking should be developed by all actors, governments, to reduce and eradicate modern slavery.
Our extensive program is available here
Registration / Enregistrement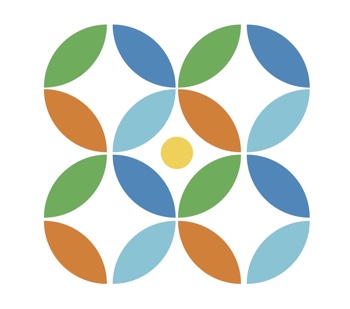 A VIBRANT CALL FOR GLOBAL AND PERSONAL AWARENESS FOR ABOLISHING HUMAN TRAFFICKING
WEBINARS ON TUESDAYS
FROM 6 PM TO 8 PM CET (Geneva Time) (New York ‑6 / Lagos Nigeria ‑1)
22 June 2021
Register for June 22 through our Webinar page
Register for our Series of Webinars in English at once
Please add the email address webinar.host@bigmarker.com to your con­tact list, so that your reg­is­tra­tion con­fir­ma­tion mail won't go to your spam
Enregistrez-vous pour la série complète de nos webinaires en français
SVP, ajoutez l'adresse email webinar.host@bigmarker.com à votre liste de con­tacts, pour que celui-ci n'aboutisse pas dans vos indésirables
Spam set­tings: Please add the email address webinar.host@bigmarker.com to your con­tact list, so that your reg­is­tra­tion con­fir­ma­tion mail won't go to your spam
Watch good practices leaders for victims of human trafficking
The Ad Laudato Si Forum brings together international ethical's top academics, politicians, business, youth, and civil society leaders to engage in addressing the most pressing issues linked to the future of our common world.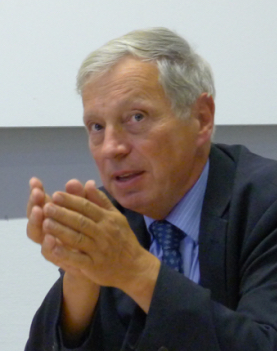 Pro­fes­sor Michel Veuthey
Ambas­sador of the Sov­er­eign Order of Mal­ta to mon­i­tor and com­bat human trafficking.
Rep­re­sen­ta­tive at the UN in Gene­va for the Sis­ters of Our Lady of Char­i­ty of the Good Shep­herd. She worked 30 years with sur­vivors of traf­fick­ing in Ger­many and Alba­nia. She is a workig board mem­ber of RENATE and of the Alliance of NGOs on Crime Pre­ven­tion and Crim­i­nal Justice.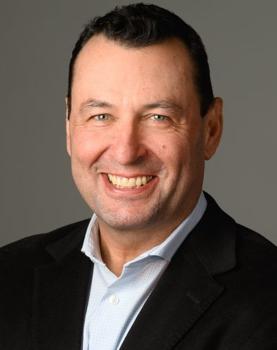 for­mer Aus­tralian sol­dier and fed­er­al agent, Founder of Gene­va-based Slave Free Trade, a non­prof­it work­ing on lever­ag­ing the might of the blockchain to rid the world of slave labor.
Direc­tor of GSIF Good Shep­herd Inter­na­tion­al Foun­da­tion which won the Thom­son Reuters Foun­da­tion Stop Slav­ery Award for their work fight­ing the exploita­tion of chil­dren forced to work in mines in DR Congo.
psy­chol­o­gist, project man­ag­er for the Con­sor­tium Il Nodo in Cata­nia Italy, in charge of youth pro­tec­tion and migrants.
Head of Depart­ment of Bank­ing and Finance and the Cen­ter of Com­pe­tence in Sus­tain­able Finance of the Uni­ver­si­ty of Zürich (Switzer­land), after hav­ing been asso­ciate dean of HEC Paris, author of "The Per­ma­nent Cri­sis: The Finan­cial Oli­garchy and the Fail­ure of Democ­ra­cy", for many years he has been devel­op­ing a crit­i­cal analy­sis of the finan­cial sec­tor and its con­se­quences on the real econ­o­my and on the hostage-tak­ing of democracies.
Spe­cial Advis­er of the Order of Mal­ta, Mem­ber of the Migrants & Refugees Sec­tion and Inte­gral Human Devel­op­ment Dicas­t­ery of the Holy See.
Collège Universitaire Henry Dunant (CUHD)
14 Pierre Longue
CH 1212 Gene­va
Switzerland

INTERNATIONAL WEBINARS
ON HUMAN TRAFFICKING

IN THE LIGHT OF THE 5TH ANNIVERSARY
OF "LAUDATO SI"

AND OF THE NEW "FRATELLI TUTTI" ENCYCLICAL
FRENCH SUB-TITLED VERSION:
MODERN SLAVERY AND DECENT WORK
Join us for a bet­ter under­stand­ing of the grow­ing phe­nom­e­non of mod­ern slav­ery, through the inter­sect­ing per­spec­tives of an econ­o­mist Pro­fes­sor Marc Ches­ney, a vic­tim assis­tance expert Cristi­na Duran­ti and a sup­ply chain spe­cial­ist Bri­an Iselin, a rep­re­sen­ta­tive of the Vat­i­can's Migrants & Refugees — Inte­gral Human Devel­op­ment sec­tion Andrea March­esani and a psy­chol­o­gist Dr. Gabriele Spina help­ing migrants and young peo­ple who work in a hyper-com­pet­i­tive econ­o­my that all too often func­tions with under­paid jobs. As our pre­vi­ous sem­i­nars have demon­strat­ed, a new approach based on the demand for goods and ser­vices relat­ed to human traf­fick­ing should be devel­oped by all actors, gov­ern­ments, to reduce and erad­i­cate mod­ern slavery.
OPENING REMARKS:Professor Michel Veuthey, Ambas­sador of the Sov­er­eign Order of Mal­ta to Mon­i­tor and Com­bat Traf­fick­ing in Persons
Sr. Mir­jam Beike, RGS, Mod­er­a­tor, Rep­re­sen­ta­tive at the UN in Gene­va for the Sis­ters of Our Lady of Char­i­ty of the Good Shep­herd. She worked 30 years with sur­vivors of traf­fick­ing in Ger­many and Albania
Speak­ers:
Bri­an Iselin, Founder of Gene­va-based Slave Free Trade, a non­prof­it work­ing on lever­ag­ing the might of the blockchain to rid the world of slave labor
Cristi­na Duran­ti, Direc­tor of GSIF Good Shep­herd Inter­na­tion­al Foun­da­tion which won the Thom­son Reuters Foun­da­tion Stop Slav­ery Award for their work fight­ing the exploita­tion of chil­dren forced to work in mines in DR Congo
Andrea March­esani, Spe­cial Advis­er of the Order of Mal­ta, Mem­ber of the Migrants & Refugees Sec­tion and Inte­gral Human Devel­op­ment Dicas­t­ery of the Holy See
Dr. Gabriele Spina, psy­chol­o­gist, project man­ag­er for the Con­sor­tium Il Nodo in Cata­nia Italy, in charge of youth pro­tec­tion and migrants
Prof. Marc Ches­ney, Head of Depart­ment of Bank­ing and Finance and the Cen­ter of Com­pe­tence in Sus­tain­able Finance of the Uni­ver­si­ty of Zürich (Switzer­land), after hav­ing been asso­ciate dean of HEC Paris, author of "The Per­ma­nent Cri­sis: The Finan­cial Oli­garchy and the Fail­ure of Democ­ra­cy", for many years he has been devel­op­ing a crit­i­cal analy­sis of the finan­cial sec­tor and its con­se­quences on the real econ­o­my and on the hostage-tak­ing of democracies