INTERNATIONAL WEBINARS ON HUMAN TRAFFICKING
IN THE LIGHT OF THE 5TH ANNIVERSARY OF "LAUDATO SI"
AND OF "FRATELLI TUTTI" ENCYCLICALS
At the occasion of the 20TH ANNIVERSARY OF THE PALERMO PROTOCOL (15 November 2020)
Our 2021 program is available here
Our 2020 program is available here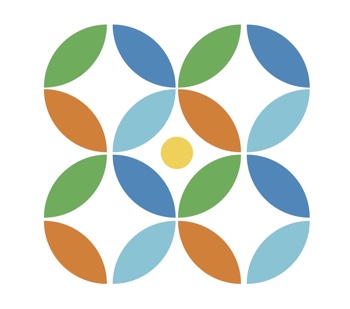 A VIBRANT CALL FOR GLOBAL AND PERSONAL AWARENESS FOR ABOLISHING HUMAN TRAFFICKING
WEBINARS ON TUESDAYS
FROM 6 PM TO 8:00 PM CET (Geneva Time)
16 February 2021
23 February 2021
2 March 2021
13 April 2021
Register for our Series of Webinars at once
Please add the email address webinar.host@bigmarker.com to your con­tact list, so that your reg­is­tra­tion con­fir­ma­tion mail won't go to your spam
Register for April 13 through our Webinar page
Spam set­tings: Please add the email address webinar.host@bigmarker.com to your con­tact list, so that your reg­is­tra­tion con­fir­ma­tion mail won't go to your spam
Watch good practices leaders for victims of human trafficking
The Ad Laudato Si Forum brings together international ethical's top academics, politicians, business, youth, and civil society leaders to engage in addressing the most pressing issues linked to the future of our common world.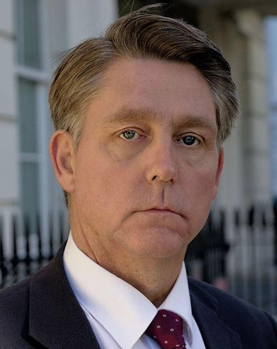 30 years expe­ri­ence of police inves­ti­ga­tion. From 2010, Head for the estab­lish­ment of the Met­ro­pol­i­tan Police Human Traf­fick­ing response in UK and from 2014 to May 2018, first Inde­pen­dent Anti-Slav­ery Com­mis­sion­er for the UK gov­ern­ment, from 2018, Ireland's rep­re­sen­ta­tive to the Coun­cil of Europe Inde­pen­dent Group of Experts for Traf­fick­ing (Gre­ta).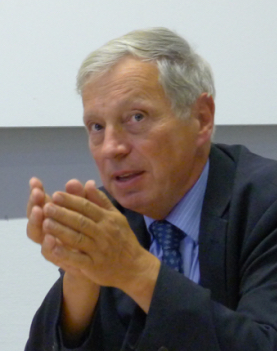 Pro­fes­sor Michel Veuthey
Ambas­sador of the Sov­er­eign Order of Mal­ta to mon­i­tor and com­bat human trafficking.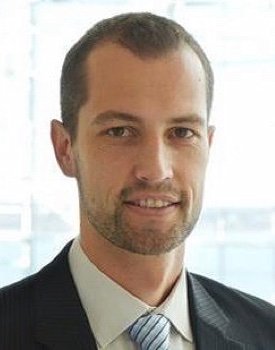 Prin­ci­pal Advi­sor on Mod­ern Slav­ery for Inter­na­tion­al Jus­tice Mis­sion (IJM), lead­ing IJM's cen­ter of excel­lence in address­ing slav­ery and devel­op­ing glob­al­ly applic­a­ble best prac­tices from IJM's exten­sive pro­gram­mat­ic expe­ri­ence world­wide. Peter has ten years' counter-slav­ery expe­ri­ence with IJM in the field, hav­ing led two IJM field offices in com­bat­ting mod­ern slav­ery. Peter has a Ba/LLB(Hons) from the Uni­ver­si­ty of Auck­land, New Zealand and began his career as a Crown Pros­e­cu­tor in Auckland.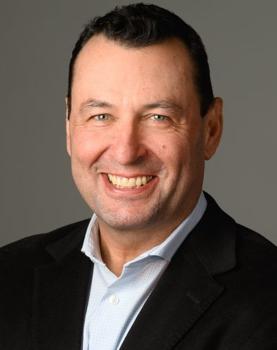 for­mer Aus­tralian sol­dier and fed­er­al agent, Founder of Gene­va-based Slave Free Trade, a non­prof­it work­ing on lever­ag­ing the might of the blockchain to rid the world of slave labor.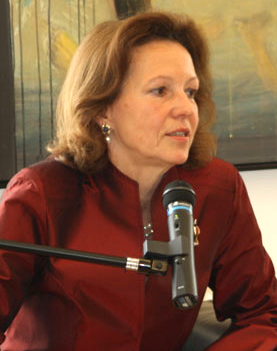 Ambas­sador Elis­a­beth Tichy-Fisslberger
Ambas­sador, chair of the Unit­ed Nations Human Rights Coun­cil since Decem­ber 2019, Per­ma­nent Rep­re­sen­ta­tive of Aus­tria to the Unit­ed Nations Office at Gene­va since Decem­ber 2017, for­mer Direc­tor Gen­er­al for Legal and Con­sular Affairs at the Fed­er­al Min­istry for Europe, Inte­gra­tion and For­eign Affairs. Ambas­sador Tichy-Fisslberg­er has been the first Aus­tri­an Nation­al Coor­di­na­tor on Com­bat­ting Human Traf­fick­ing as well as Pres­i­dent of the Aus­tri­an Task Force on Com­bat­ting Human Traf­fick­ing since 2009.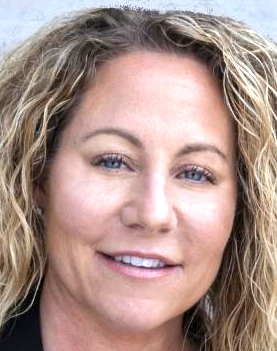 Direc­tor of the Provin­cial Anti-Human Traf­fick­ing Coor­di­na­tion Office housed in the Ontario Min­istry of Com­mu­ni­ty and Social Ser­vices (MCSS, estab­lished to over­see and coor­di­nate the imple­men­ta­tion of Ontario's Strat­e­gy to End Human Traf­fick­ing across gov­ern­ment) — for­mer HT victim.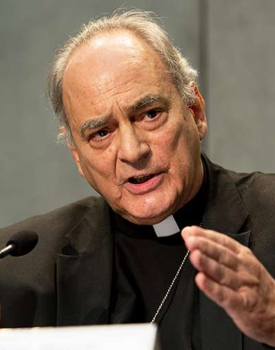 Msgr. Marce­lo Sánchez Sorondo
Argen­tine Catholic bish­op, Chan­cel­lor of the Pon­tif­i­cal Acad­e­my of Sci­ences and the Pon­tif­i­cal Acad­e­my of Social Sciences.
Rep­re­sen­ta­tive at the UN in Gene­va for the Sis­ters of Our Lady of Char­i­ty of the Good Shep­herd. She worked 30 years with sur­vivors of traf­fick­ing in Ger­many and Alba­nia. She is a workig board mem­ber of RENATE and of the Alliance of NGOs on Crime Pre­ven­tion and Crim­i­nal Justice.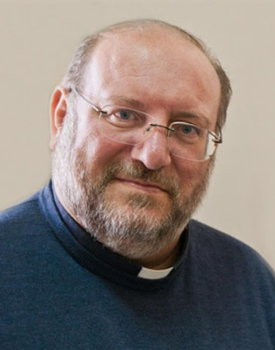 Catholic Sicil­ian priest (Avola – 1963), Pres­i­dent of Meter Asso­ci­a­tion. In the dark and insid­i­ous part of the web he is engaged in the fight against the crime of pedophil­ia and child pornog­ra­phy. Mem­ber of the tech­ni­cal table of the Nation­al Obser­va­to­ry against pedophil­ia and online child pornog­ra­phy of the Ital­ian Pres­i­den­cy of the Coun­cil of Min­is­ters. Mem­ber of the inter-insti­tu­tion­al tech­ni­cal Group for the Fight against Pedophil­ia and Child Pornog­ra­phy of the Sici­ly Region. Mem­ber of the Sci­en­tif­ic Com­mit­tee of the Ital­ian Postal and Com­mu­ni­ca­tions Police.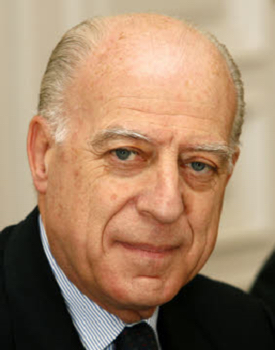 Pro­fes­sor Faus­to Pocar
Hon­orary Pres­i­dent, Inter­na­tion­al Insti­tute of Human­i­tar­i­an Law, Pro­fes­sor of Inter­na­tion­al Law at the Law Fac­ul­ty of the Uni­ver­si­ty of Milan. Judge of the Inter­na­tion­al Crim­i­nal Tri­bunal for the for­mer Yugoslavia (ICTY) in The Hague, Pres­i­dent of the Tri­bunal from 2005 to 2008. Judge of the Appeals Cham­ber of the Inter­na­tion­al Crim­i­nal Tri­bunal for Rwan­da (ICTR). In 2017, Pocar was appoint­ed Judge ad hoc of the Inter­na­tion­al Court of Jus­tice (ICJ) in the case between Ukraine and the Russ­ian Federation.
Collège Universitaire Henry Dunant (CUHD)
14 Pierre Longue
CH 1212 Gene­va
Switzerland

INTERNATIONAL WEBINARS
ON HUMAN TRAFFICKING

IN THE LIGHT OF THE 5TH ANNIVERSARY
OF "LAUDATO SI"

AND OF THE NEW "FRATELLI TUTTI" ENCYCLICAL
(CET)
WATCH OUR ON-DEMAND VIDEO
FRENCH SUB-TITLED VERSION:
WHERE ARE WE NOW? — INTERNATIONAL PROSECUTION OF HUMAN TRAFFICKING
Speak­ers:
Pro­fes­sor Michel Veuthey, Mod­er­a­tor, Ambas­sador of the Sov­er­eign Order of Mal­ta to Mon­i­tor and Com­bat Traf­fick­ing in Persons
Mor­gane Nicot, Dis­cus­sant, UNODC Crim­i­nal Jus­tice Offi­cer, Team Leader, Knowl­edge Devel­op­ment / Human Traf­fick­ing & Migrant Smuggling
Kevin Hyland, 30 years expe­ri­ence of police inves­ti­ga­tion. From 2010, Head for the estab­lish­ment of the Met­ro­pol­i­tan Police Human Traf­fick­ing response in UK and from 2014 to May 2018, first Inde­pen­dent Anti-Slav­ery Com­mis­sion­er for the UK gov­ern­ment, from 2018, Ireland's rep­re­sen­ta­tive to the Coun­cil of Europe Inde­pen­dent Group of Experts for Traf­fick­ing (Gre­ta). Cur­rent­ly Chair of the Lead­er­ship Group for Respon­si­ble Recruit­ment (the lever­age of major inter­na­tion­al brands to pro­mote respon­si­ble recruit­ment prac­tices in the way that migrant work­ers are recruit­ed) and senior advi­sor for the San­ta Mar­ta Group (Church and Law Enforce­ment Com­bat­ting Mod­ern Slavery)
Dr. Olivia Smith, Human Traf­fick­ing Spe­cial­ist, present­ly Project Lead, TIP Nation­al Action Plan (Traf­fick­ing In Per­sons Report), Bar­ba­dos, Amer­i­can Bar Asso­ci­a­tion Rule of Law Ini­tia­tive (ABA ROLI). She served for sev­er­al years in var­i­ous capac­i­ties with­in the Gov­ern­ment of Bar­ba­dos, the CARICOM Sec­re­tari­at (Caribbean Com­mu­ni­ty) and as Exec­u­tive Direc­tor of the Caribbean Anti-Human Traf­fick­ing Foundation
Bri­an Iselin, for­mer Aus­tralian sol­dier and fed­er­al agent, Founder of Gene­va-based Slave Free Trade, a non­prof­it work­ing on lever­ag­ing the might of the blockchain to rid the world of slave labor
WHAT CAN BE DONE? — INTERNATIONAL PROSECUTION OF HUMAN TRAFFICKING
Speak­ers:
Pro­fes­sor Michel Veuthey, Mod­er­a­tor, Ambas­sador of the Sov­er­eign Order of Mal­ta to Mon­i­tor and Com­bat Traf­fick­ing in Persons
Ambas­sador Elis­a­beth Tichy, Chair of the Unit­ed Nations Human Rights Coun­cil since Decem­ber 2019, Per­ma­nent Rep­re­sen­ta­tive of Aus­tria to the Unit­ed Nations Office at Gene­va since Decem­ber 2017, for­mer Direc­tor Gen­er­al for Legal and Con­sular Affairs at the Fed­er­al Min­istry for Europe, Inte­gra­tion and For­eign Affairs. Ambas­sador Tichy-Fisslberg­er has been the first Aus­tri­an Nation­al Coor­di­na­tor on Com­bat­ting Human Traf­fick­ing as well as Pres­i­dent of the Aus­tri­an Task Force on Com­bat­ting Human Traf­fick­ing since 2009
Kevin Hyland, 30 years expe­ri­ence of police inves­ti­ga­tion. From 2010, Head for the estab­lish­ment of the Met­ro­pol­i­tan Police Human Traf­fick­ing response in UK and from 2014 to May 2018, first Inde­pen­dent Anti-Slav­ery Com­mis­sion­er for the UK gov­ern­ment, from 2018, Ireland's rep­re­sen­ta­tive to the Coun­cil of Europe Inde­pen­dent Group of Experts for Traf­fick­ing (Gre­ta). Cur­rent­ly Chair of the Lead­er­ship Group for Respon­si­ble Recruit­ment (the lever­age of major inter­na­tion­al brands to pro­mote respon­si­ble recruit­ment prac­tices in the way that migrant work­ers are recruit­ed) and senior advi­sor for the San­ta Mar­ta Group (Church and Law Enforce­ment Com­bat­ting Mod­ern Slavery)
Jen­nifer Richard­son, Direc­tor of the Provin­cial Anti-Human Traf­fick­ing Coor­di­na­tion Office housed in the Ontario Min­istry of Com­mu­ni­ty and Social Ser­vices (MCSS, estab­lished to over­see and coor­di­nate the imple­men­ta­tion of Ontario's Strat­e­gy to End Human Traf­fick­ing across gov­ern­ment) — for­mer HT victim
Peter Wil­iams, Prin­ci­pal Advi­sor on Mod­ern Slav­ery for Inter­na­tion­al Jus­tice Mis­sion (IJM), lead­ing IJM's cen­ter of excel­lence in address­ing slav­ery and devel­op­ing glob­al­ly applic­a­ble best prac­tices from IJM's exten­sive pro­gram­mat­ic expe­ri­ence world­wide. Peter has ten years' counter-slav­ery expe­ri­ence with IJM in the field, hav­ing led two IJM field offices in com­bat­ting mod­ern slav­ery. Peter has a Ba/LLB(Hons) from the Uni­ver­si­ty of Auck­land, New Zealand and began his career as a Crown Pros­e­cu­tor in Auckland
Bri­an Iselin, for­mer Aus­tralian sol­dier and fed­er­al agent, Founder of Gene­va-based Slave Free Trade, a non­prof­it work­ing on lever­ag­ing the might of the blockchain to rid the world of slave labor
BEST PRACTICES — INTERNATIONAL PROSECUTION OF HUMAN TRAFFICKING
Speak­ers:
Pro­fes­sor Michel Veuthey, Mod­er­a­tor, Ambas­sador of the Sov­er­eign Order of Mal­ta to Mon­i­tor and Com­bat Traf­fick­ing in Persons
Sr. Mir­jam Beike, Dis­cus­sant, Rep­re­sen­ta­tive at the UN in Gene­va for the Sis­ters of Our Lady of Char­i­ty of the Good Shep­herd (RGS) — board mem­ber of RENATE and of the Alliance of NGOs on Crime Pre­ven­tion and Crim­i­nal Justice
Msgr. Marce­lo Sánchez Soron­do, Argen­tine Catholic bish­op, Chan­cel­lor of the Pon­tif­i­cal Acad­e­my of Sci­ences and the Pon­tif­i­cal Acad­e­my of Social Sciences
Pro­fes­sor Faus­to Pocar, Hon­orary Pres­i­dent, Inter­na­tion­al Insti­tute of Human­i­tar­i­an Law, Pro­fes­sor of Inter­na­tion­al Law at the Law Fac­ul­ty of the Uni­ver­si­ty of Milan. Judge of the Inter­na­tion­al Crim­i­nal Tri­bunal for the for­mer Yugoslavia (ICTY) in The Hague, Pres­i­dent of the Tri­bunal from 2005 to 2008. Judge of the Appeals Cham­ber of the Inter­na­tion­al Crim­i­nal Tri­bunal for Rwan­da (ICTR). In 2017, Pocar was appoint­ed Judge ad hoc of the Inter­na­tion­al Court of Jus­tice (ICJ) in the case between Ukraine and the Russ­ian Federation
Mor­gane Nicot,UNODC Crim­i­nal Jus­tice Offi­cer, Team Leader, Knowl­edge Devel­op­ment / Human Traf­fick­ing & Migrant Smuggling
Bri­an Iselin, for­mer Aus­tralian sol­dier and fed­er­al agent, Founder of Gene­va-based Slave Free Trade, a non­prof­it work­ing on lever­ag­ing the might of the blockchain to rid the world of slave labor
Don For­tu­na­to Di Noto, Catholic Sicil­ian priest (Avola – 1963), Pres­i­dent of Meter Asso­ci­a­tion. In the dark and insid­i­ous part of the web he is engaged in the fight against the crime of pedophil­ia and child pornog­ra­phy. Mem­ber of the tech­ni­cal table of the Nation­al Obser­va­to­ry against pedophil­ia and online child pornog­ra­phy of the Ital­ian Pres­i­den­cy of the Coun­cil of Min­is­ters. Mem­ber of the inter-insti­tu­tion­al tech­ni­cal Group for the Fight against Pedophil­ia and Child Pornog­ra­phy of the Sici­ly Region. Mem­ber of the Sci­en­tif­ic Com­mit­tee of the Ital­ian Postal and Com­mu­ni­ca­tions Police
DEMAND AS ROOT CAUSE FOR HUMAN TRAFFICKING – THE ROLE OF CONSUMERS IN PREVENTING AND COMBATING HT
OPENING REMARKS — DEMAND'S RESPONSIBLITY: Pro­fes­sor Michel Veuthey, Ambas­sador of the Sov­er­eign Order of Mal­ta to Mon­i­tor and Com­bat Traf­fick­ing in Persons
INTRODUCTION ON DEMAND'S ROLE: Bri­an Iselin, Founder of Gene­va-based Slave Free Trade, a non­prof­it work­ing on lever­ag­ing the might of the blockchain to rid the world of slave labor
Speak­ers:
Sr. Mir­jam Beike, RGS, Moderator
San­dra Norak, Sur­vivor of the "Lover Boy" Method to Traf­fick Women into Prostitution
Sr. Lea Ack­er­mann, Founder of SOLWODI, an inter­na­tion­al asso­ci­a­tion that helps women in emer­gency situations
Inge Bell, Ger­man human rights activist, entre­pre­neur and sec­ond chair­per­son of the wom­en's rights orga­ni­za­tion Terre des Femmes and the Bavar­i­an branch of the aid orga­ni­za­tion Solwodi