INTERNATIONAL WEBINARS ON HUMAN TRAFFICKING
IN THE LIGHT OF THE "LAUDATO SI"
AND OF "FRATELLI TUTTI" ENCYCLICALS
Networking of international experts in the fight against human trafficking to promote common understanding and research of this scourge
Anthropological research to rebuild the "Common House" and give hope
Click on the title of the webinar below to be directed to the program
English titles are English-language seminars, in French, in French language
All our webinars are available in our online courses with subtitles in several languages, to allow a diffusion to the largest possible audience
The difficult journey of male survivors: discussion based on the book "The way of escape" and the testimony of its author Jeffrey Tennant a male survivor of child sex trafficking, explaining his journey by recounting his suffering, his hope, and the need to find true compassion and understanding, emphasizing the need for training in order to avoid putting victims in successive revictimizations
This exploratory research interviewed first-hand accounts of 40 male survivors of child sexual abuse and exploitation, and 30 field experts specializing in male child sexual abuse and human trafficking
This study uncovers and identifies the social interactions that harm and aid male survivor recovery and healing. This paper also examines the roles played by female CSEA perpetrators, including the characteristics of female abusers, traffickers, and buyers (exploiters and abusers)
Our extensive program is available here
Registration / Enregistrement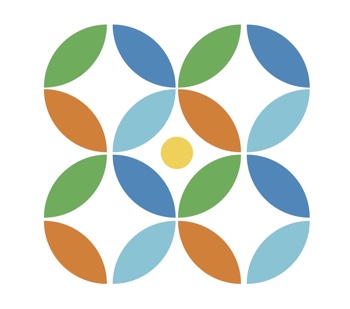 A VIBRANT CALL FOR GLOBAL AND PERSONAL AWARENESS FOR ABOLISHING HUMAN TRAFFICKING
WEBINARS
TUESDAY 27 JUNE 2023
FROM 6 PM TO 7:30 PM CEST (Geneva Time) (New York ‑6 / Lagos Nigeria ‑1)
OR REGISTER FOR OUR SERIES OF WEBINARS AND BE INFORMED AND REGISTERED FOR EACH NEW WEBINAR AUTOMATICALLY
Spam set­tings: Please add the email address webinar.host@bigmarker.com to your con­tact list, so that your reg­is­tra­tion con­fir­ma­tion mail won't go to your spam
Watch good practices leaders for victims of human trafficking
The Ad Laudato Si Forum brings together international ethical's top academics, politicians, business, youth, and civil society leaders to engage in addressing the most pressing issues linked to the future of our common world.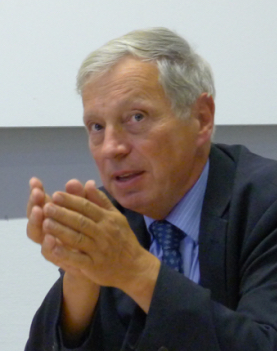 Pro­fes­sor Michel Veuthey
Ambas­sador of the Sov­er­eign Order of Mal­ta to mon­i­tor and com­bat human traf­fick­ing. Pres­i­dent of the Foun­da­tion Col­lège Uni­ver­si­taire Hen­ry Dunant (CUHD). Doc­tor of Laws of the Uni­ver­si­ty of Gene­va, Pro­fes­sor of Inter­na­tion­al Law at Web­ster Uni­ver­si­ty Gene­va. From 2010 to 2019, Vice-Pres­i­dent of the Inter­na­tion­al Insti­tute of Human­i­tar­i­an Law, San­re­mo. He worked in the Inter­na­tion­al Com­mit­tee of the Red Cross (ICRC) from 1967 to 2000, as head of the Divi­sion of Inter­na­tion­al Orga­ni­za­tions, Del­e­gate Gen­er­al for Europe and North Amer­i­ca, Region­al Del­e­gate for South­ern Africa and the Indi­an Ocean and as Assis­tant to the President.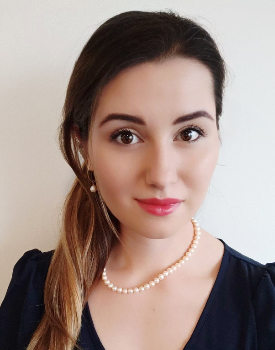 Ena Lucia Mari­a­ca Pacheco
Researcher and advo­cate for jus­tice, specif­i­cal­ly for boys and men who are sur­vivors of abuse, exploita­tion and human traf­fick­ing. Mem­ber of Glob­al Asso­ci­a­tion of Human Traf­fick­ing Schol­ars (GAHTS). Author of "The needs and sto­ries of male sur­vivors of child sex­u­al abuse, exploita­tion and human trafficking".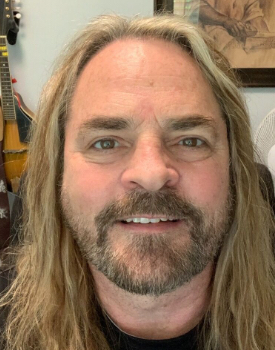 Lived-Expert, Author, Sur­vivor of child sex traf­fick­ing. Career in aero­space and after retir­ing, he has made a sig­nif­i­cant change in his life by serv­ing oth­ers through min­istry and begin­ning a writ­ing career. The min­istry voca­tion came nat­u­ral­ly from vol­un­teer­ing through­out his life, but the writ­ing career was birthed from detail­ing the strug­gle to heal from the pain of trau­ma brought about by being sex traf­ficked. The desire to help oth­ers trav­el­ing the same road as he has, led to the writ­ing and pub­lish­ing of his first book, "The Way of Escape: The True Sto­ry of a Teenage Boy's Mirac­u­lous Escape from Sex Traf­fick­ers and a Heal­ing Jour­ney of Recovery".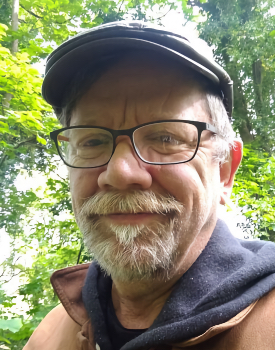 Inde­pen­dent Researcher, Train­er, Writer, Net­work­er. Senior Researcher with up! Inter­na­tion­al. For 25 years, he's led INGOs and facil­i­tat­ed research lis­ten­ing to sur­vivors of sex­u­al exploita­tion, includ­ing men, women, boys, girls, and trans­gen­der peo­ple, as well as research with sex buy­ers. Glenn teach­es grad­u­ate and PhD can­di­dates, pro­vides super­vi­sion, and advis­es the But­ter­fly Lon­gi­tu­di­nal Research Project (Chab Dai).
Organisers
The Foun­da­tion Hen­ry Dunant Uni­ver­si­ty Col­lege (CUHD), based in Gene­va (Switzer­land), in the hearts of the inter­na­tion­al com­mu­ni­ty, orga­nizes the plat­form "adlaudatosi" to pro­mote its webi­na­rs on the themes of inte­gral ecol­o­gy and the fight against human traf­fick­ing as well as to con­tribute to the pro­mo­tion of a true cul­ture of human rights and human dig­ni­ty. A new hope is need­ed to give new impe­tus to our soci­eties in cri­sis: a cul­ture that pro­motes the dig­ni­ty and inte­gral devel­op­ment of the per­son must be taught to build a just world and a future for every human being. The theme of inte­gral ecol­o­gy is cen­tral to our think­ing. Pro­fes­sor Michel Veuthey, Ambas­sador of the Order of Mal­ta to mon­i­tor and com­bat traf­fick­ing In per­sons, is CUHD's Pres­i­dent and the ini­tia­tor of the adlaudatosi project. The Hen­ry Dunant Uni­ver­si­ty Col­lege Foun­da­tion is rec­og­nized as a pub­lic util­i­ty and is con­trolled by the Swiss Fed­er­al Super­vi­so­ry Author­i­ty for Foun­da­tions; its donors ben­e­fit from tax deductions.
Collège Universitaire Henry Dunant (CUHD)
14 Pierre Longue
CH 1212 Gene­va
Switzerland
INTERNATIONAL WEBINARS
ON HUMAN TRAFFICKING

IN THE LIGHT OF "LAUDATO SI"

AND OF THE "FRATELLI TUTTI" ENCYCLICALS
MALE SURVIVORS OF CHILD SEXUAL ABUSE: PRESENTATION OF ENA LUCIA MARIACA PACHECO'S RESEARCH
This explorato­ry research inter­viewed first-hand accounts of 40 male sur­vivors of child sex­u­al abuse and exploita­tion, and 30 field experts spe­cial­iz­ing in male child sex­u­al abuse and human traf­fick­ing. This study uncov­ers and iden­ti­fies the social inter­ac­tions that harm and aid male sur­vivor recov­ery and healing
This paper also exam­ines the roles played by female CSEA per­pe­tra­tors, includ­ing the char­ac­ter­is­tics of female abusers, traf­fick­ers, and buy­ers (exploiters and abusers)
OPENING REMARKS & INTERVIEWER: Pro­fes­sor Michel Veuthey, Ambas­sador of the Sov­er­eign Order of Mal­ta to Mon­i­tor and Com­bat Traf­fick­ing in Persons
Speak­ers:
Ena Lucia Mari­a­ca Pacheco, Researcher and advo­cate for jus­tice, specif­i­cal­ly for boys and men who are sur­vivors of abuse, exploita­tion and human traf­fick­ing. Mem­ber of Glob­al Asso­ci­a­tion of Human Traf­fick­ing Schol­ars (GAHTS). Author of "The needs and sto­ries of male sur­vivors of child sex­u­al abuse, exploita­tion and human trafficking"
Tes­ti­mo­ny of an adult male sur­vivor of child sex traf­fick­ing
THE NEEDS AND STORIES OF MALE SURVIVORS OF CHILD SEXUAL ABUSE, EXPLOITATION AND HUMAN TRAFFICKING
The dif­fi­cult jour­ney of male sur­vivors: dis­cus­sion based on the book "The way of escape" and the tes­ti­mo­ny of its author Jef­frey Ten­nant a male sur­vivor of child sex traf­fick­ing, explain­ing his jour­ney by recount­ing his suf­fer­ing, his hope, and the need to find true com­pas­sion and under­stand­ing, empha­siz­ing the need for train­ing in order to avoid putting vic­tims in suc­ces­sive revictimizations
OPENING REMARKS & INTERVIEWER: Pro­fes­sor Michel Veuthey, Ambas­sador of the Sov­er­eign Order of Mal­ta to Mon­i­tor and Com­bat Traf­fick­ing in Persons
Speak­ers:
Ena Lucia Mari­a­ca Pacheco, Researcher and advo­cate for jus­tice, specif­i­cal­ly for boys and men who are sur­vivors of abuse, exploita­tion and human traf­fick­ing. Mem­ber of Glob­al Asso­ci­a­tion of Human Traf­fick­ing Schol­ars (GAHTS). Author of "The needs and sto­ries of male sur­vivors of child sex­u­al abuse, exploita­tion and human trafficking"
Jef­frey Ten­nant, Lived-Expert, Author, Sur­vivor of child sex traf­fick­ing. Career in aero­space and after retir­ing, he has made a sig­nif­i­cant change in his life by serv­ing oth­ers through min­istry and begin­ning a writ­ing career. The min­istry voca­tion came nat­u­ral­ly from vol­un­teer­ing through­out his life, but the writ­ing career was birthed from detail­ing the strug­gle to heal from the pain of trau­ma brought about by being sex traf­ficked. The desire to help oth­ers trav­el­ing the same road as he has, led to the writ­ing and pub­lish­ing of his first book, "The Way of Escape: The True Sto­ry of a Teenage Boy's Mirac­u­lous Escape from Sex Traf­fick­ers and a Heal­ing Jour­ney of Recovery"
Dr. Glenn Miles, Inde­pen­dent Researcher, Train­er, Writer, Net­work­er. Senior Researcher with up! Inter­na­tion­al. For 25 years, he's led INGOs and facil­i­tat­ed research lis­ten­ing to sur­vivors of sex­u­al exploita­tion, includ­ing men, women, boys, girls, and trans­gen­der peo­ple, as well as research with sex buy­ers. Glenn teach­es grad­u­ate and PhD can­di­dates, pro­vides super­vi­sion, and advis­es the But­ter­fly Lon­gi­tu­di­nal Research Project (Chab Dai)
Visit our Free Online Training Course on HT for Helpers