INTERNATIONAL WEBINARS ON HUMAN TRAFFICKING
IN THE LIGHT OF THE 5TH ANNIVERSARY OF "LAUDATO SI"
AND OF "FRATELLI TUTTI" ENCYCLICALS
The program of our next webinars for 2021 is available here
The program of our past webinars for 2021 is available here
The program of our past webinars for 2020 is available here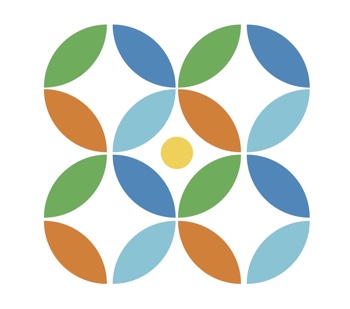 A VIBRANT CALL FOR GLOBAL AND PERSONAL AWARENESS FOR ABOLISHING HUMAN TRAFFICKING
WEBINARS ON TUESDAYS
FROM 6 PM TO 7:30 PM CET (Geneva Time) (New York ‑6 / Lagos Nigeria ‑1)
13 April 2021
20 April 2021
WEBINAR ON WEDNESDAY
FROM 6 PM TO 7:30 PM CET (Geneva Time) (New York ‑6 / Lagos Nigeria ‑1)
5 May 2021 — Postponed from the 27 April DUE TO a webinar server issue
Register for our Series of Webinars at once
Please add the email address webinar.host@bigmarker.com to your con­tact list, so that your reg­is­tra­tion con­fir­ma­tion mail won't go to your spam
Register for May 5 through our Webinar page
Spam set­tings: Please add the email address webinar.host@bigmarker.com to your con­tact list, so that your reg­is­tra­tion con­fir­ma­tion mail won't go to your spam
Watch good practices leaders for victims of human trafficking
The Ad Laudato Si Forum brings together international ethical's top academics, politicians, business, youth, and civil society leaders to engage in addressing the most pressing issues linked to the future of our common world.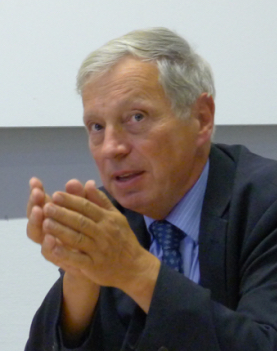 Pro­fes­sor Michel Veuthey
Ambas­sador of the Sov­er­eign Order of Mal­ta to mon­i­tor and com­bat human trafficking.
Sur­vivor of the "Lover Boy" Method to Traf­fick Women into Pros­ti­tu­tion. Norak ist Mit­glied von Sis­ters e.V.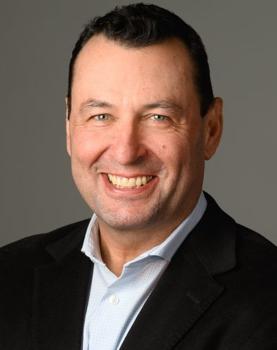 for­mer Aus­tralian sol­dier and fed­er­al agent, Founder of Gene­va-based Slave Free Trade, a non­prof­it work­ing on lever­ag­ing the might of the blockchain to rid the world of slave labor.
Ger­man human rights activist, entre­pre­neur and sec­ond chair­per­son of the women's rights orga­ni­za­tion Terre des Femmes and the Bavar­i­an branch of the aid orga­ni­za­tion Solwodi.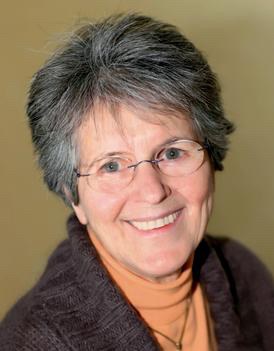 Founder of SOLWODI, an inter­na­tion­al asso­ci­a­tion that helps women in emer­gency situations.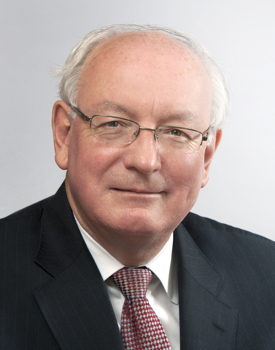 Chair of the Catholic Arch­dio­cese of Syd­ney Anti-Slav­ery Task­force Exec­u­tive Team, Aus­tralian Ambas­sador to the Holy See from 2012 to 2016, QC, Queens Coun­sel at the NSW Bar and a bar­ris­ter in Sydney.
Direc­tor of GSIF Good Shep­herd Inter­na­tion­al Foun­da­tion which won the Thom­son Reuters Foun­da­tion Stop Slav­ery Award for their work fight­ing the exploita­tion of chil­dren forced to work in mines in DR Congo.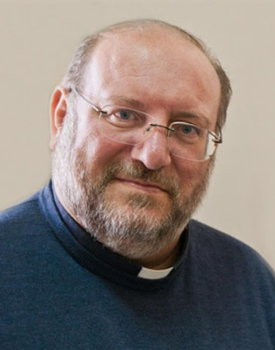 Catholic Sicil­ian priest (Avola – 1963), Pres­i­dent of Meter Asso­ci­a­tion. In the dark and insid­i­ous part of the web he is engaged in the fight against the crime of pedophil­ia and child pornog­ra­phy. Mem­ber of the tech­ni­cal table of the Nation­al Obser­va­to­ry against pedophil­ia and online child pornog­ra­phy of the Ital­ian Pres­i­den­cy of the Coun­cil of Min­is­ters. Mem­ber of the inter-insti­tu­tion­al tech­ni­cal Group for the Fight against Pedophil­ia and Child Pornog­ra­phy of the Sici­ly Region. Mem­ber of the Sci­en­tif­ic Com­mit­tee of the Ital­ian Postal and Com­mu­ni­ca­tions Police.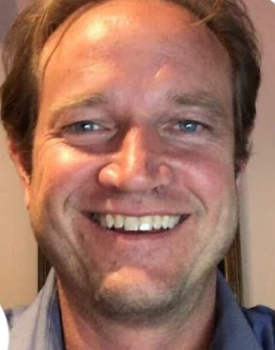 Direc­tor for Cen­tral and East­ern Europe for Inter­na­tion­al Jus­tice Mis­sion, a human rights agency that secures jus­tice for vic­tims of slav­ery, sex­u­al exploita­tion and oth­er forms of vio­lent oppres­sion. IJM lawyers, inves­ti­ga­tors and after­care pro­fes­sion­als work with local gov­ern­ments to ensure vic­tim res­cue, to pros­e­cute per­pe­tra­tors and to strength­en the com­mu­ni­ty and civic fac­tors that pro­mote func­tion­ing pub­lic jus­tice systems.
Rep­re­sen­ta­tive at the UN in Gene­va for the Sis­ters of Our Lady of Char­i­ty of the Good Shep­herd. She worked 30 years with sur­vivors of traf­fick­ing in Ger­many and Alba­nia. She is a workig board mem­ber of RENATE and of the Alliance of NGOs on Crime Pre­ven­tion and Crim­i­nal Justice.
Collège Universitaire Henry Dunant (CUHD)
14 Pierre Longue
CH 1212 Gene­va
Switzerland

INTERNATIONAL WEBINARS
ON HUMAN TRAFFICKING

IN THE LIGHT OF THE 5TH ANNIVERSARY
OF "LAUDATO SI"

AND OF THE NEW "FRATELLI TUTTI" ENCYCLICAL
DEMAND AS ROOT CAUSE FOR HUMAN TRAFFICKING – SEX TRAFFICKING & PROSTITUTION
OPENING REMARKS — DEMAND'S RESPONSIBLITY: Pro­fes­sor Michel Veuthey, Ambas­sador of the Sov­er­eign Order of Mal­ta to Mon­i­tor and Com­bat Traf­fick­ing in Persons
Speak­ers:
Sr. Mir­jam Beike, RGS, Moderator
INTRODUCTION ON DEMAND'S ROLE: Bri­an Iselin, Founder of Gene­va-based Slave Free Trade, a non­prof­it work­ing on lever­ag­ing the might of the blockchain to rid the world of slave labor
San­dra Norak, Sur­vivor of the "Lover Boy" Method to Traf­fick Women into Prostitution
Sr. Lea Ack­er­mann, Founder of SOLWODI, an inter­na­tion­al asso­ci­a­tion that helps women in emer­gency situations
Inge Bell, Ger­man human rights activist, entre­pre­neur and sec­ond chair­per­son of the wom­en's rights orga­ni­za­tion Terre des Femmes and the Bavar­i­an branch of the aid orga­ni­za­tion Solwodi
DEMAND AS ROOT CAUSE FOR HUMAN TRAFFICKING – FORCED LABOR, THE IMPORTANCE OF SUPPLY CHAIN CONTROL BY PRODUCERS AND THE ROLE OF CONSUMERS
OPENING REMARKS — DEMAND'S RESPONSIBLITY: Pro­fes­sor Michel Veuthey, Ambas­sador of the Sov­er­eign Order of Mal­ta to Mon­i­tor and Com­bat Traf­fick­ing in Persons
Sr. Mir­jam Beike, RGS, Moderator
Speak­ers:
Bri­an Iselin, Founder of Gene­va-based Slave Free Trade, a non­prof­it work­ing on lever­ag­ing the might of the blockchain to rid the world of slave labor
John Antho­ny McCarthy, Chair of the Catholic Arch­dio­cese of Syd­ney Anti-Slav­ery Task­force Exec­u­tive Team, Aus­tralian Ambas­sador to the Holy See from 2012 to 2016, QC, Queens Coun­sel at the NSW Bar and a bar­ris­ter in Sydney
Cristi­na Duran­ti, Direc­tor of GSIF Good Shep­herd Inter­na­tion­al Foun­da­tion which won the Thom­son Reuters Foun­da­tion Stop Slav­ery Award for their work fight­ing the exploita­tion of chil­dren forced to work in mines in DR Congo
ROOT CAUSES FOR HUMAN TRAFFICKING – THE ROLE OF TECHNOLOGY
OPENING REMARKS: Pro­fes­sor Michel Veuthey, Ambas­sador of the Sov­er­eign Order of Mal­ta to Mon­i­tor and Com­bat Traf­fick­ing in Persons
Speak­ers:
Bri­an Iselin — INTRODUCTION ON TECHNOLOGY'S ROLE, Founder of Gene­va-based Slave Free Trade, a non­prof­it work­ing on lever­ag­ing the might of the blockchain to rid the world of slave labor
Andrea March­esani, Spe­cial Advis­er of the Order of Mal­ta, Mem­ber of the Migrants & Refugees Sec­tion and Inte­gral Human Devel­op­ment Dicas­t­ery of the Holy See
Don For­tu­na­to Di Noto, Catholic Sicil­ian priest (Avola – 1963), Pres­i­dent of Meter Asso­ci­a­tion. In the dark and insid­i­ous part of the web he is engaged in the fight against the crime of pedophil­ia and child pornog­ra­phy. Mem­ber of the tech­ni­cal table of the Nation­al Obser­va­to­ry against pedophil­ia and online child pornog­ra­phy of the Ital­ian Pres­i­den­cy of the Coun­cil of Min­is­ters. Mem­ber of the inter-insti­tu­tion­al tech­ni­cal Group for the Fight against Pedophil­ia and Child Pornog­ra­phy of the Sici­ly Region. Mem­ber of the Sci­en­tif­ic Com­mit­tee of the Ital­ian Postal and Com­mu­ni­ca­tions Police
Shawn Kohl, Direc­tor for Cen­tral and East­ern Europe for Inter­na­tion­al Jus­tice Mis­sion, a human rights agency that secures jus­tice for vic­tims of slav­ery, sex­u­al exploita­tion and oth­er forms of vio­lent oppres­sion. IJM lawyers, inves­ti­ga­tors and after­care pro­fes­sion­als work with local gov­ern­ments to ensure vic­tim res­cue, to pros­e­cute per­pe­tra­tors and to strength­en the com­mu­ni­ty and civic fac­tors that pro­mote func­tion­ing pub­lic jus­tice systems