INTERNATIONAL WEBINARS ON HUMAN TRAFFICKING 
IN THE LIGHT OF THE 5TH ANNIVERSARY OF "LAUDATO SI" 
AND OF "FRATELLI TUTTI" ENCYCLICALS
At the occasion of the EUROPEAN DAY AGAINST HUMAN TRAFFICKING (18 October 2020)
20 OCTOBER 2020 – THE ROLE OF RELIGIOUS ORDERS IN FIGHTING HUMAN TRAFFICKING
27 OCTOBER 2020 – RELIGIOUS WORKING IN INTERNATIONAL ADVOCACY AGAINST HUMAN TRAFFICKING
At the occasion of the 20TH ANNIVERSARY OF THE PALERMO PROTOCOL (15 November 2020)
DATE & SPEAKERS TBC – INTERNATIONAL PROSECUTION OF HUMAN TRAFFICKING
13 APRIL 2021 – DEMAND AS ROOT CAUSE FOR HUMAN TRAFFICKING – THE ROLE OF CONSUMERS IN PREVENTING AND COMBATING HT
The provisional program is available here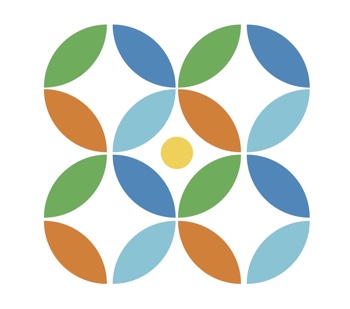 A VIBRANT CALL FOR GLOBAL AND PERSONAL AWARENESS FOR ABOLISHING HUMAN TRAFFICKING
WEBINARS ON TUESDAYS
FROM 6 PM TO 7:30 PM CET (Geneva Time)
20 october 2020
27 OCTOBER 2020
13 April 2021
Register for October 20 through our Webinar page
Please add the email address webinar.host@bigmarker.com to your contact list, so that your registration confirmation mail won't go to your spam
Register for our Series of Webinars at once
Please add the email address webinar.host@bigmarker.com to your contact list, so that your registration confirmation mail won't go to your spam
Watch  good practices leaders for victims of human trafficking
The Ad Laudato Si Forum  brings together international ethical's top academics, politicians, business, youth, and civil society leaders to engage in addressing the most pressing issues linked to the future of our common world.
Secretary-General of the ICMC (International Catholic Migration Commission).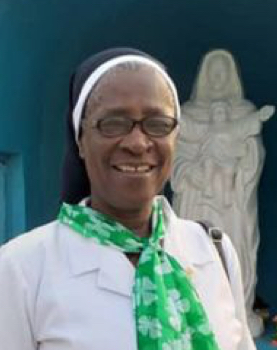 Responsible of a Shelter for Returned Victims of Trafficking, the Bakhita House in Lagos (Nigeria). She will speak about her work in Nigeria.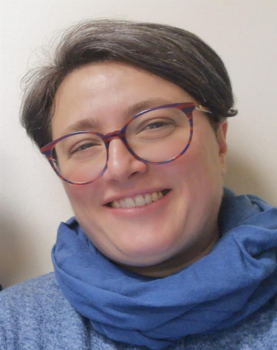 Responsible of a Shelter for victims of human trafficking in Valencia (Spain). She is the representative in Europe of the Talitha Kum Foundation and a Member of the RENATE core group.
African Project Coordinator of the Catholic Bishops' Conference of England and Wales and Member of the UK Santa Marta Group. He will speak about his awareness campaign in the UK.
Representative at the UN in Geneva for the Sisters of Our Lady of Charity of the Good Shepherd. She worked 30 years with survivors of trafficking in Germany and Albania. She is a workig board member of RENATE and of the Alliance of NGOs on Crime Prevention and Criminal Justice.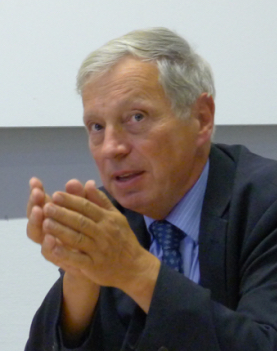 Ambassador of the Sovereign Order of Malta to monitor and combat human trafficking.
With the collaboration of
Collège Universitaire Henry Dunant (CUHD)
 14 Pierre Longue 
 CH 1212 Geneva 
Switzerland

INTERNATIONAL WEBINARS
ON HUMAN TRAFFICKING 

IN THE LIGHT OF THE 5TH ANNIVERSARY
OF "LAUDATO SI" 

AND OF THE NEW "FRATELLI TUTTI" ENCYCLICAL
RELIGIOUS HELPING TRAFFICKING VICTIMS ALONG THE ROAD OF RECOVERY
OPENING REMARKS: Professor Michel Veuthey, Ambassador of the Sovereign Order of Malta to Monitor and Combat Trafficking in Persons
INTRODUCTION ON "FRATELLI TUTTI" & HUMAN TRAFFICKING: Mgr. Robert Vitillo, Secretary-General, ICMC
Speakers:
Sr. Mirjam Beike, RGS, Moderator
Sr. Maria Luisa Puglisi, AASC, Working with Victims of Trafficking in a Shelter in Madrid
Sr. Patricia Ebegbulem, SSL, Working with Returned Victims of Trafficking in Lagos (Nigeria)
Father Mark Ehichioya Odion, African Project Coordinator, Catholic Bishops' Conference of England and Wales – Awareness Raising Campaign in the United Kingdom
RELIGIOUS WORKING IN INTERNATIONAL ADVOCACY AGAINST HUMAN TRAFFICKING
OPENING REMARKS – OM HUMANITARIAN DIPLOMACY AGAINST HT: Professor Michel Veuthey, Ambassador of the Sovereign Order of Malta to Monitor and Combat Trafficking in Persons
INTRODUCTION ON THE DIPLOMACY OF THE HOLY SEE AGAINST HT: Mgr. Robert Vitillo, Secretary-General, ICMC
Speakers:
Sr. Mirjam Beike, RGS, Moderator
Sr. Imelda Poole, IBVM, President of RENATE Network, OBE
Sr. Winfried Doherty, NGO Representative at the UN in NY, Good Shepherd Sisters
CONCLUSION: Luke de Pulford, Director and Co-Founder ARISE Foundation
Date and Speakers to be confirmed
INTERNATIONAL PROSECUTION OF HUMAN TRAFFICKING
Speakers:
Professor Michel Veuthey, Ambassador of the Sovereign Order of Malta to Monitor and Combat Trafficking in Persons, Moderator
Alain Werner, tbc Swiss human rights lawyer, specialized in the defence of victims of armed conflicts, Founder and Director of Civitas Maxima (CM), an international network of lawyers and investigators based in Geneva that since 2012 represents victims of mass crimes in their attempts to obtain justice
Brian Iselin, tbc former Australian soldier and federal agent, Founder of Geneva-based Slave Free Trade, a nonprofit working on leveraging the might of the blockchain to rid the world of slave labor
DEMAND AS ROOT CAUSE FOR HUMAN TRAFFICKING – THE ROLE OF CONSUMERS IN PREVENTING AND COMBATING HT
OPENING REMARKS – DEMAND'S RESPONSIBLITY: Professor Michel Veuthey, Ambassador of the Sovereign Order of Malta to Monitor and Combat Trafficking in Persons
INTRODUCTION ON DEMAND'S ROLE: Brian Iselin, tbc Founder of Geneva-based Slave Free Trade, a nonprofit working on leveraging the might of the blockchain to rid the world of slave labor
Speakers:
Sr. Mirjam Beike, RGS, Moderator
Sandra Norak, Survivor of the "Lover Boy" Method to Traffick Women into Prostitution
Sr. Lea Ackermann, tbc Founder of SOLWODI, an international association that helps women in emergency situations
Inge Bell, German human rights activist, entrepreneur and second chairperson of the women's rights organization Terre des Femmes and the Bavarian branch of the aid organization Solwodi